Overview
This passage provides a step-by-step guide on how to add a log entry for food, exercise or Insulin.
FirmPet uses logged data to provide regular detailed feedback about the pet's body reaction in response to their activities. Log all the pet's activities – exercising, insulin, meals – in the FirmPet app, often to get accurate metabolic health feedback.
How to Log a Meal, Activity or Insulin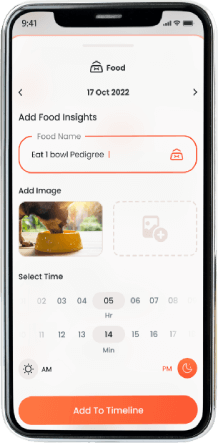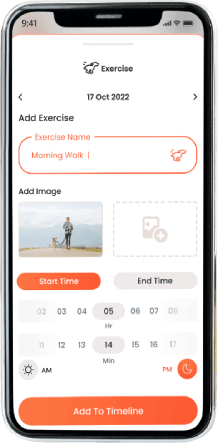 1. In the FirmPet App, click on a '+' button on the top right corner of the screen. Select food, insulin or exercise to add to your activity insights.
2. Select the date and add the food/Insulin/exercise name in the box.
>>

While adding insulin insight, add dosage units as well.
3. Import an image of your activity, from your phone's gallery, by clicking on the 'Add image' icon. Adding an image is optional, so if you want to opt for no image, go ahead with the next option. It will not affect your scoring.
>>

Click on the 'photo' option at the bottom of the screen if you want to capture the image.
4. Add the Start Time
>>

For Exercise logs, you can enter the end time too.
5. Click on 'Add to timeline'.
>>

You can view your logs on the metabolic screen of your pet's profile under the head 'Timeline'.

>>

FirmPet uses the food entry logs to provide the Meal Score of your pet.
How to Edit/ Delete the log
You can make changes or delete the existing log: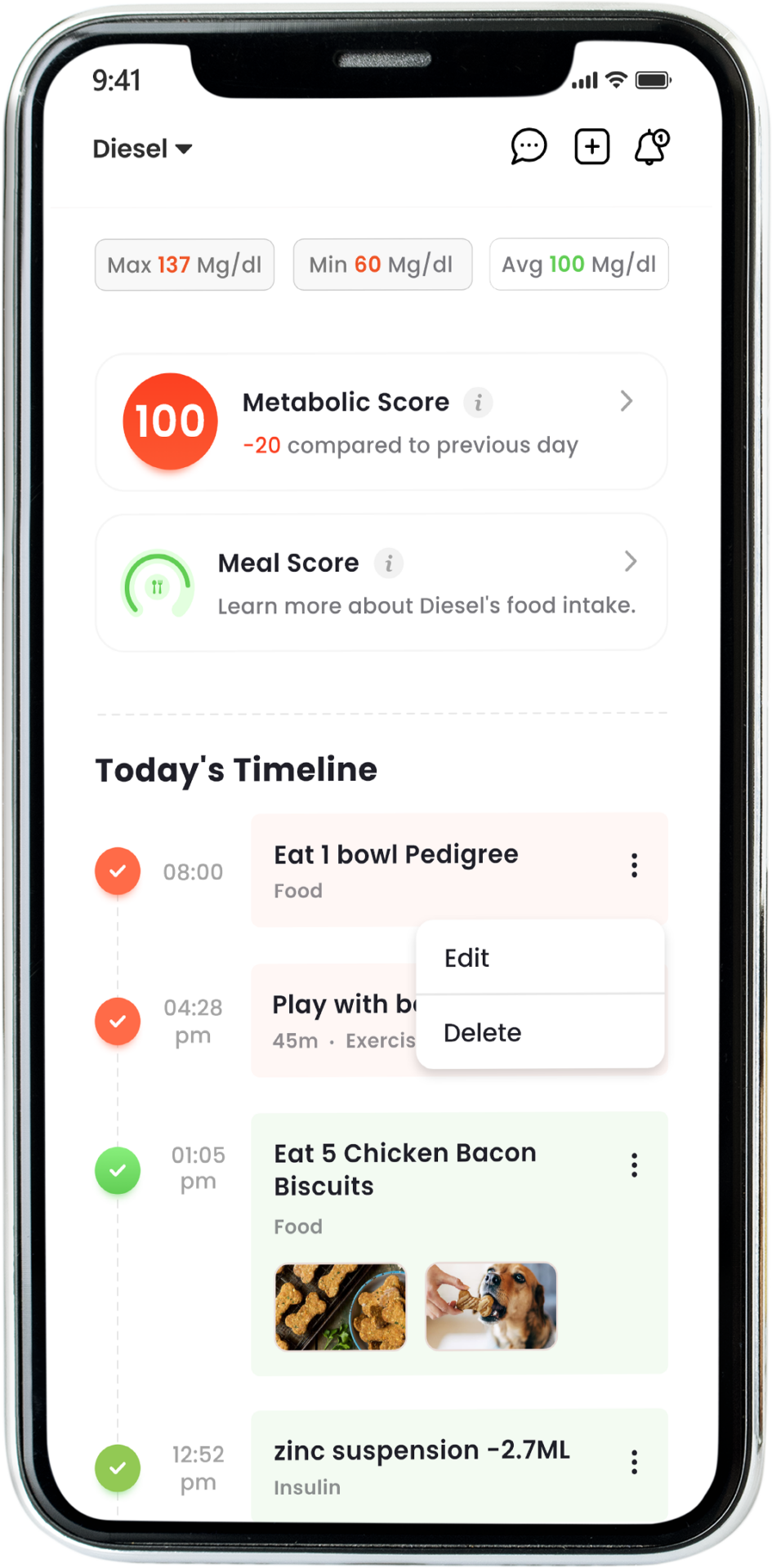 1. Go to the 'metabolic screen' of your pet's profile.
2. Under the 'Timeline' head, find all the logs you created.
3. Long press the log you want to edit or delete.

>>

If you want to change the photo, simply tap the image to edit

>>

Press the 'delete icon' on the top right corner of the image to delete it.

4. Click on 'Update to timeline'.